There seems to be a new restaurant opening every week in Manchester at the moment. Some are more exciting than others of course but one that caught my attention recently was 'Cane & Grain'. They promised to bring 'Rum, Ribs, Bourbon & Beer' to the Northern Quarter, as a fan of all four I was naturally excited.
Last week I was invited for a look around before they opened and got chance to meet the owners and chef as well as sample the menu.
Located on Thomas Street in the Northern Quarter in the old Thomas Street Restaurant building, they've clearly been busy working on the decor as not only is it a million miles away from it's previous guise, it's like nothing else in the NQ either. Like Thomas Street though the place is divided into three distinct floors.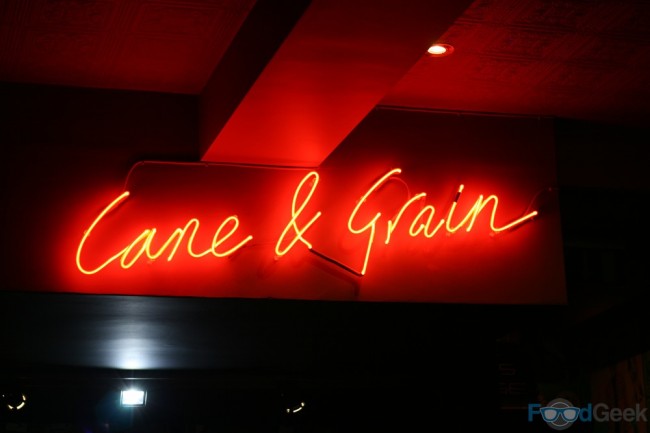 The ground floor, meant for casual drinking & eating is full of references to Cast, a skateboard shop that occupied the room back in the day. One wall is decorated with skate posters, another is covered with tiles made of chopped up skateboards while a limited edition David Bowie skateboard is proudly on display. I'm told that music played on this floor all comes from skateboard movies too but having seen very few I can't confirm this.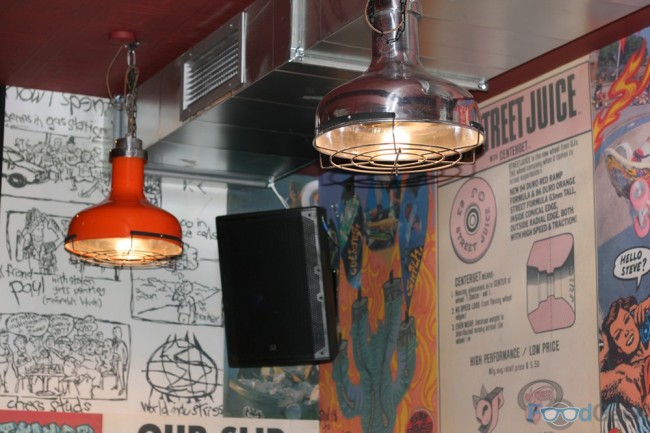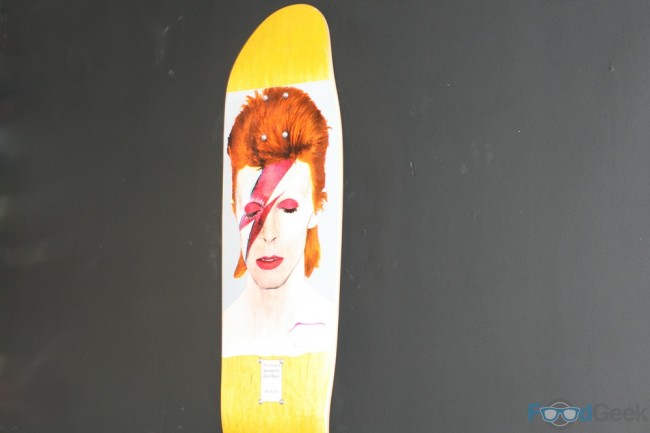 The ground floor bar features 13 draught beers from the USA, UK, Belgium & elsewhere, including some personal favourites Brooklyn & Meantime Pale. They have their own Cane & Grain house lager and an excellent range of craft beers in cans and bottles too.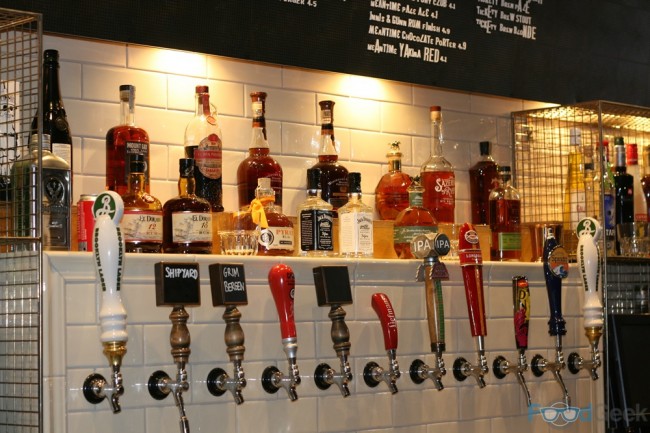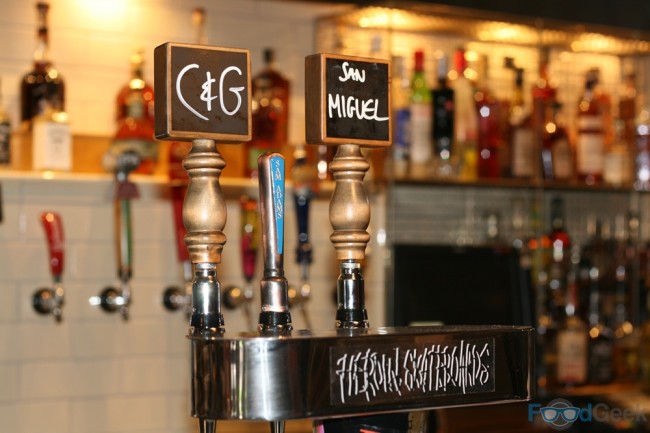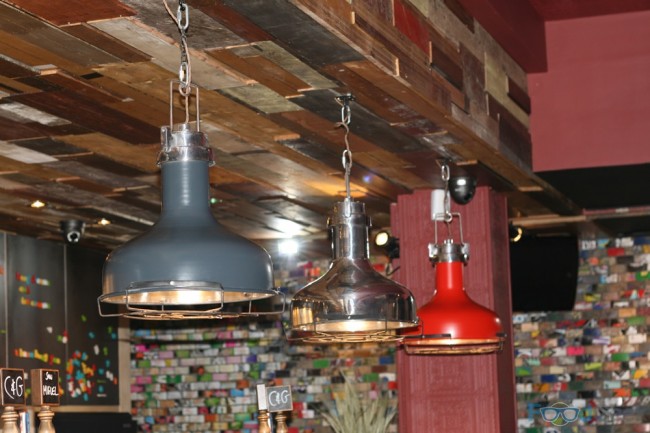 Then there's the rum & bourbon. Many, many bottles of both.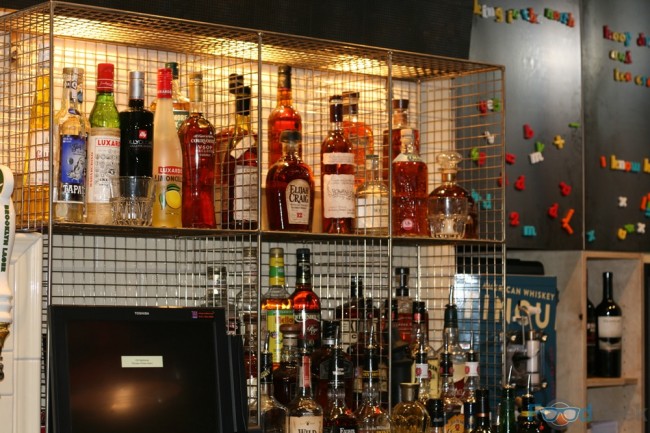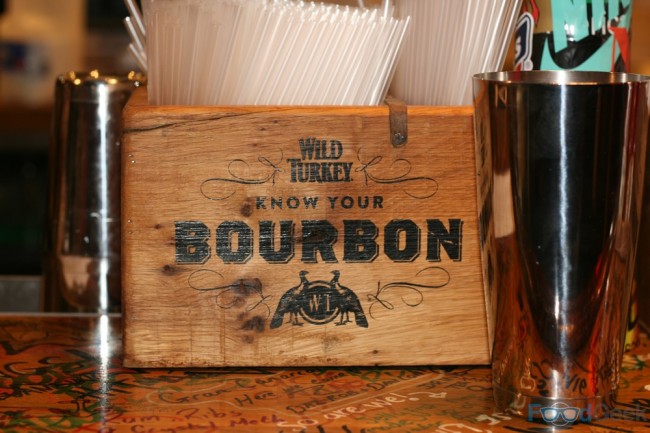 The next floor was my favourite, a self contained dining room with it's own staircase, toilets and smoking terrace. Once you're in you never need to leave! The decor couldn't be more different than downstairs, it's wood panelling, a giant leather Chesterfield sofa and squirrel lights! The old school smoking lounge vibe is completed by the chilled music coming through the speakers.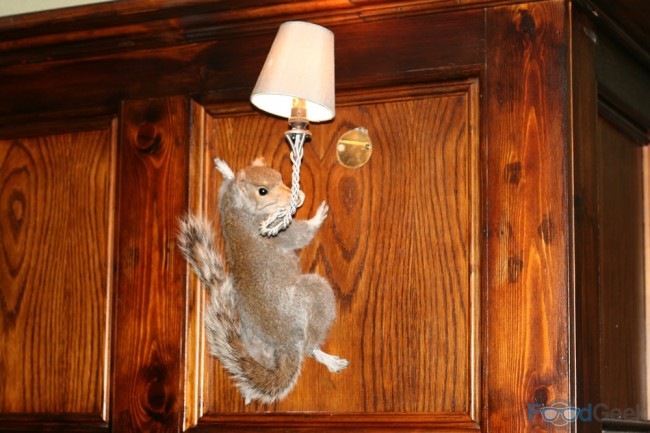 This floor is the only one of the three to take reservations, it also offers full table service and amazing smells from the adjacent kitchen. Whilst checking out the two huge smokers in the kitchen, including the first 'Southern Pride' in the U.K (at a cost of £10,000 apparently!) I met Executive Head Chef Barry Gamble who offered to run through the menu.
There are a few snacks and sides on the menu but it's unapologetically all about the ribs. We were given a selection including; Baby Backs, St Louis Spares, Memphis Style and 'Jacobs Ladder' (Beef Ribs).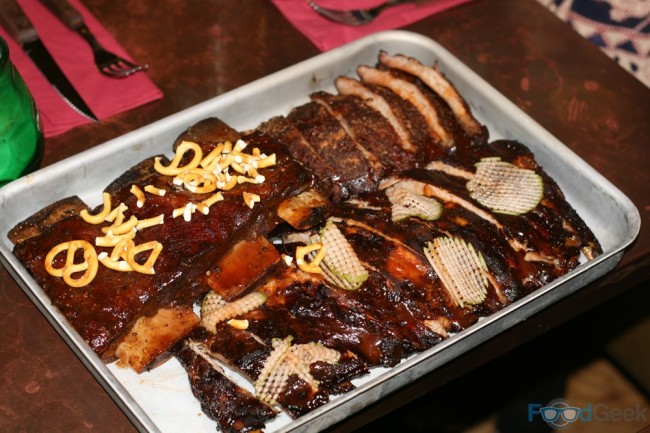 Each of the ribs were tender and succulent from slow cooking and all had their own distinctive flavour. Whilst the Memphis style uses a traditional dry rub chef Barry has had a bit of fun playing around with the marinades and sauces of the others. Along with the classic ingredients such as bourbon and chipotle there are a few nods to Manchester too such as Vimto and Piccalilli.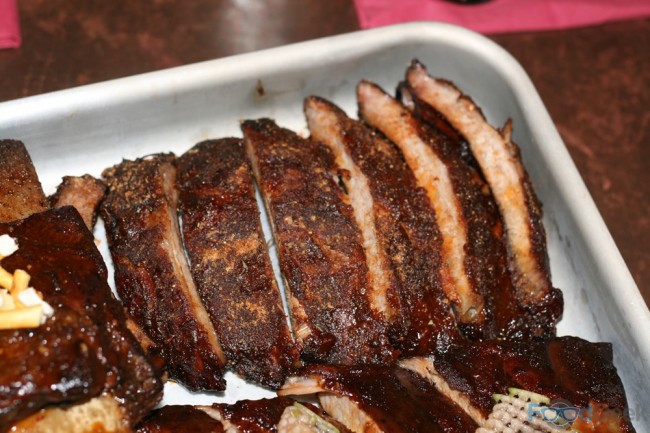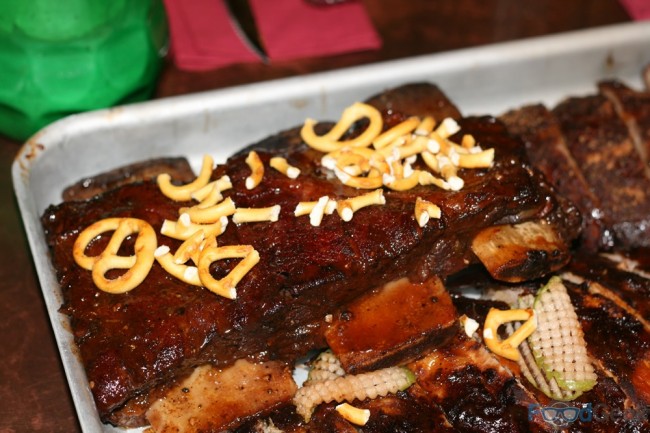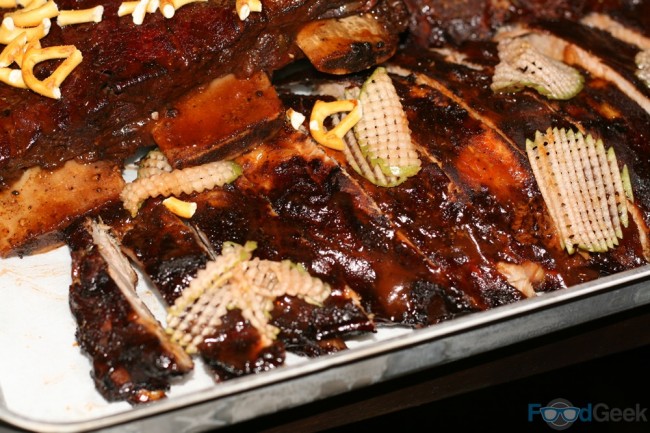 We were treated to a variety of sides including; 'House Fries & Tiki Salt' (i've no idea what Tiki salt is either, sorry), a traditional 'Carolina Slaw', a very untraditional 'Apple & GingerNut Slaw' which I expected to hate but actually works and tastes pretty good, 'Corn Bread', 'Tater Tots' (potato croquettes) and a wonderfully indulgent 'Truffle Mac & Cheese' which features a generous amount of real truffle rather than the overpowering truffle oil that is often used.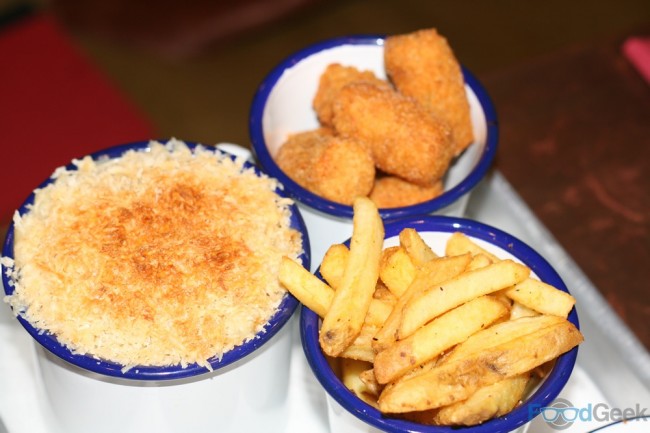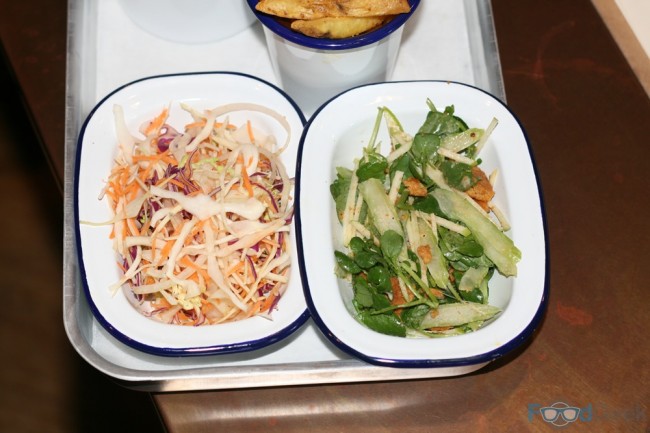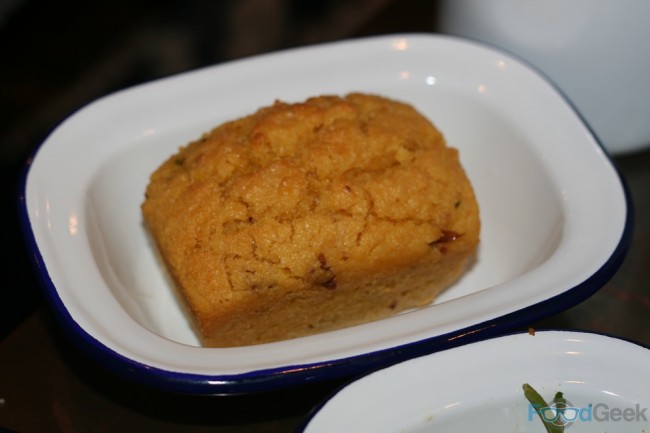 My favourite was the jalapeño poppers, or 'Jalapeños In Smoking Jackets' as they're calling them. Filled with Monterey Jack instead of the usual cream cheese, they just edged out the also excellent version at SoLita.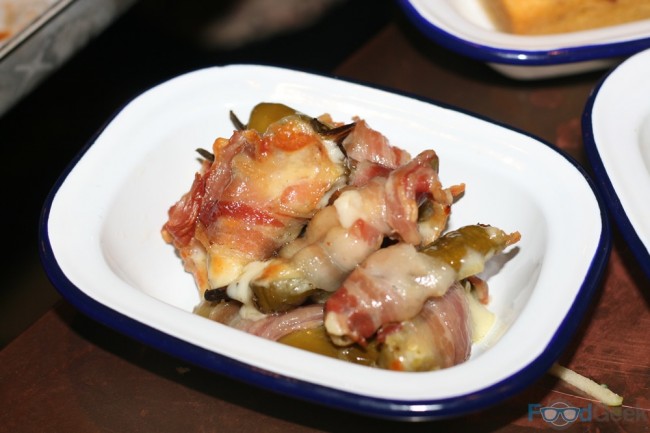 The food was washed down with a selection of bottled beers brought up by co-owner Lyndon Higginson, aka Manchester tiki bar legend, Captain Lyndon who's passion and enthusiasm was obvious and infectious.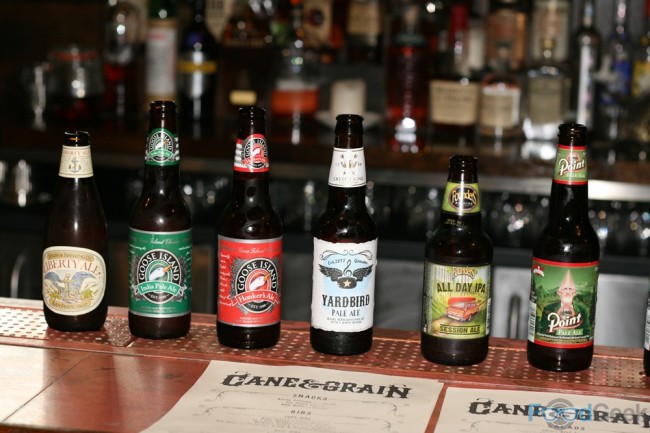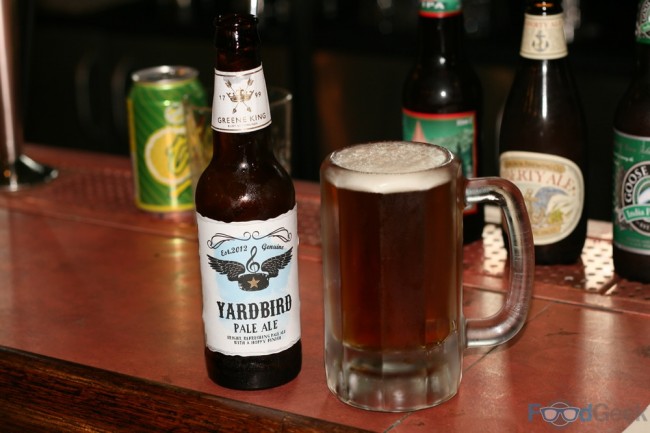 The third and final floor is the 'The Liars Lounge', accessed via a staircase from the ground floor where you pass more skateboard memorabilia including some that were banned from America for upsetting a couple of large fast food chains.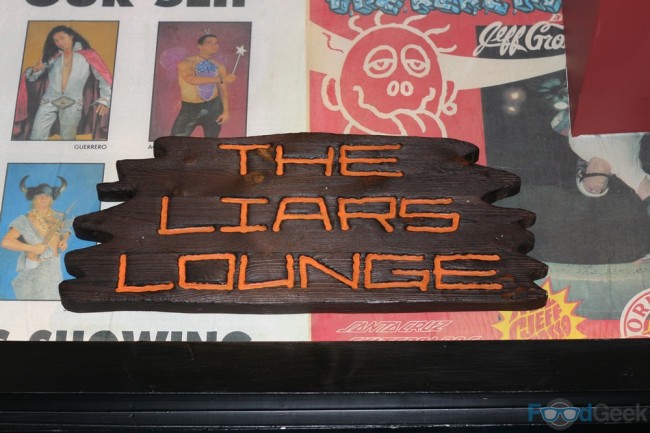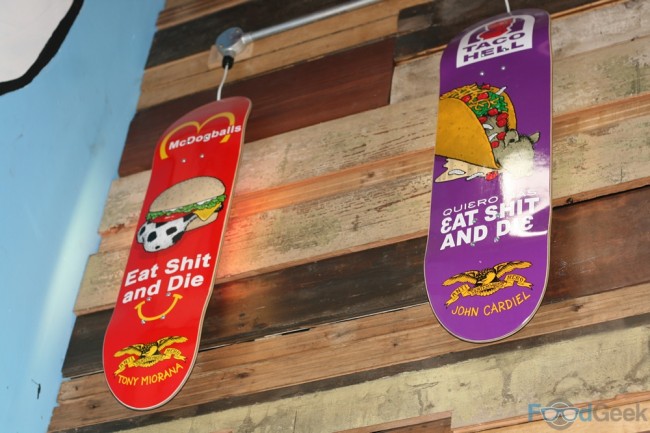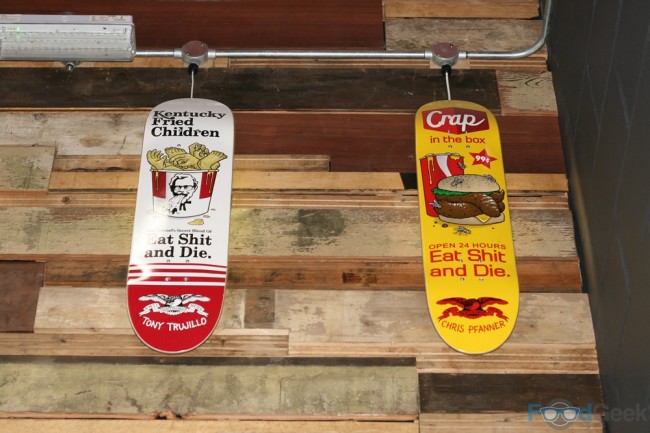 Once inside 'The Liars Lounge' you could be forgiven for thinking you'd arrived in a Hawaiian Tiki bar, or at the very least The Liars Club near Deansgate (don't worry, Lyndon is responsible for both, nobody is being ripped off).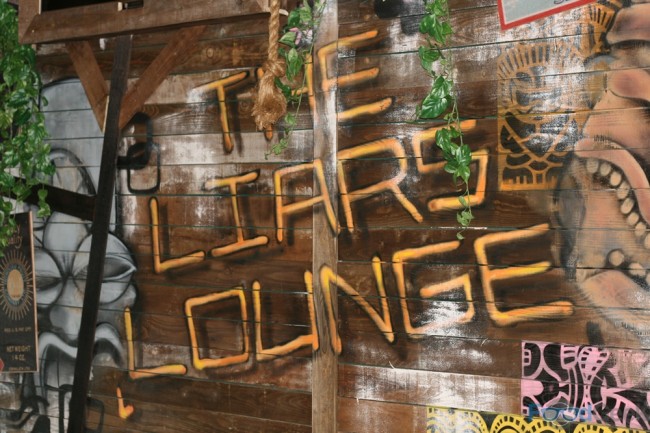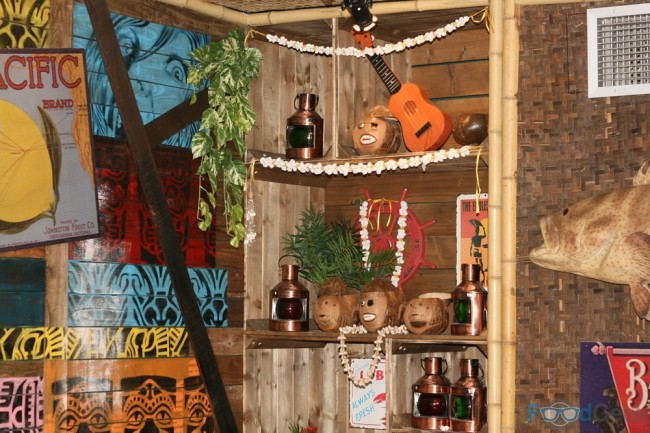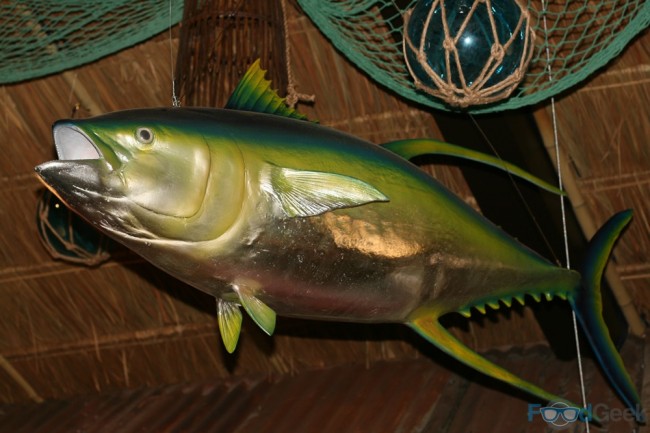 I'm not personally into the whole tiki bar vibe so this is my least favourite room in terms of the decor but it is pretty impressive if you like that kind of thing. I am a fan of the seats made from old rum barrels though!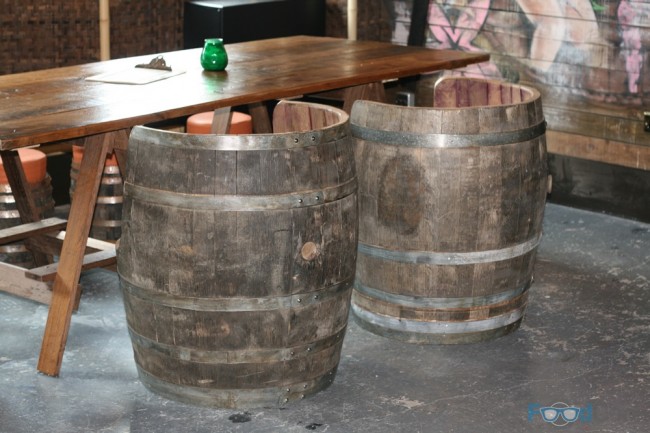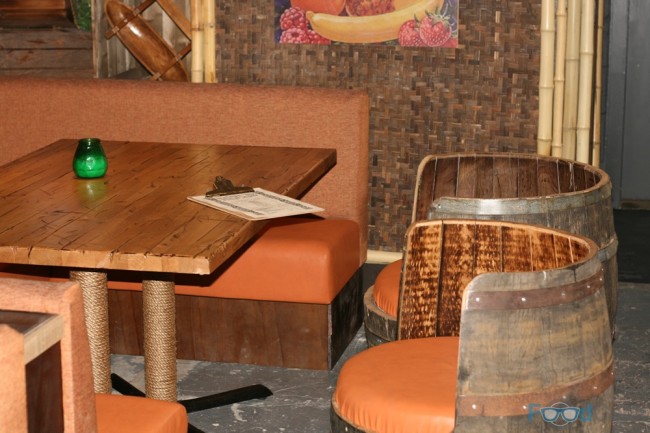 Interestingly, The Liars Lounge also features an open lab containing a dehydrator where customers can watch fancy garnishes for cocktails & desserts being created.
The drinks menus vary slightly on each floor to fit the theme, The Liars Lounge focusses on rum and cocktails. One of the most popular is sure to be the Bourbon based 'Deep South Zombie'.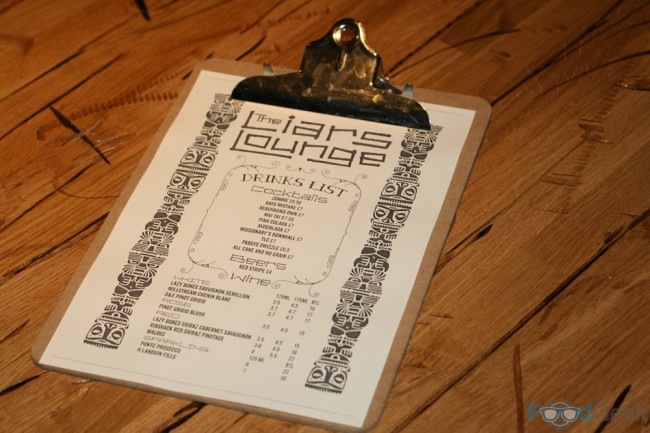 I really enjoyed Cain & Grain and think it's a great addition to the Northern Quarter, it's a very cool place and there's simply nothing else like it. The three floors look and feel completely different so there's a bit of something for everybody.
It's not all about the food though, while it is decent – almost as good as the other main BBQ joints in the city, which considering it feels like much more of a bar than a restaurant is a great thing – for me Cain & Grain is more of a drinking destination than somewhere i'd go to purely to eat. The selection of beers on tap is good but the bottles are even better and there is certainly a rum or bourbon to suit every taste (and wallet).
I was lucky enough to be invited to the VIP launch party the following day where I sampled a couple of cocktails including a fantastic Dark & Stormy. So that's Rum, Ribs, Bourbon, Beer & Cocktails covered well, I think this place is going to be quite popular!
Date of visit: 09.07.2014 (Tour) & 10.07.2014 (Launch Party)
Disclaimer: I was invited to this special preview event at Cane & Grain before it opened to the public and as such did not pay.