Bolton doesn't have much to shout about these days; it's football team are hopeless, Peter Kay seems to have given up trying to be funny and its once excellent town centre now seems to only contain pound shops and banks. Even worse (from my point of view anyway) the latest edition of The Good Food Guide doesn't feature a single restaurant in Bolton (though The Farmers Arms should be if you ask me) and you can count the number of decent pubs on one finger (which is all some of the locals have!). Just yesterday it was front page news that Greggs are to close one of their many shops in the town centre!
One thing that seems to be going from strength to strength though is Bolton Market. It's reputation has grown over recent years, winning several national awards and gaining recognition from the likes of BBC Radio. I've personally found it to be one of the best places outside of Manchester city centre to purchase fresh fish.
It's perhaps surprising then that with other areas of the town seemingly more in need of investment an already successful and busy market has just had a £4.5 million revamp. Not that I'm complaining though, as today saw the opening of Bolton Market's new "lifestyle hall" which features two of my favourite things; a lovely looking artisan coffee bean company and a micro-pub.
Of course it was the pub I was most excited about and 'Great Ale Year Round' didn't disappoint. Run by friendly and knowledgable Dan and Gina Buck they stock craft beers and ciders from local micro-breweries with two rotating beers on tap and many more available in bottles to take away or drink in the micro bar.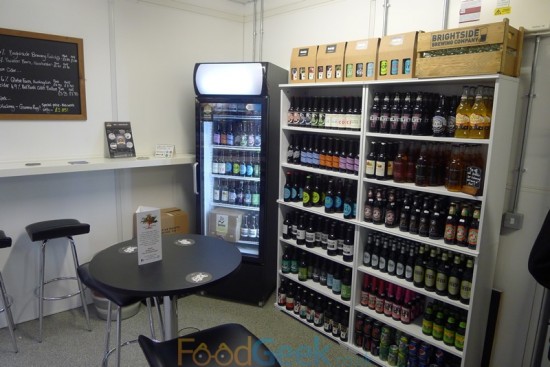 The opening choices at the bar were two very different but equally impressive beers. 'Solstice' a light & refreshing golden ale which you'd expect to be from a sunnier and more exotic location than Radcliffe based Brightside Brewery and 'Dark Revenge' a much darker ale with deep chocolatey and coffee flavours from Privateer Beers in Manchester. I thoroughly enjoyed both of them and somewhat fittingly, Dark Revenge was my 100th 'distinct' beer since I began checking them in on beer app Untappd last September.
The selection of bottles is fairly small but impressive, it's surely the only place in Bolton to buy beers from my favourite local brewery TicketyBrew and I left with an interesting selection including the intriguingly named pale ale 'Quaffing Gravy' from Shipley, West Yorkshire.
Not that I needed any excuses to return to Great Ale, Year Round on a regular basis but they also offer a fantastic loyalty card scheme; a stamp for each bottle or pint purchased will earn you a free pint once completed! Free beer is my favourite kind.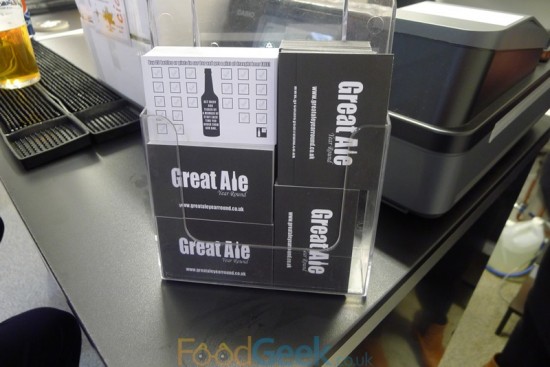 You'll find Great Ale, Year Round in the Lifestyle Hall at Bolton Market on Ashburner Street, Bolton. BL1 1TJ. It's open Tuesday, Thursday, Friday & Saturday from 9am – 5pm.
Follow @FoodGeekUK