I love Christmas Eve, I'd go so far as to say it's by far my favourite day of the year. So naturally I put a lot of effort into choosing where to eat.
It wasn't easy coming up with somewhere that could match the Parkers Arms the previous year. But I had such fond memories of Sticky Walnut that I knew their new Didsbury restaurant Hispi was up for the job. Like their previous restaurant – Burnt Truffle – Hispi was crowdfunded after a successful kickstarter campaign.
Although it was originally intended to be in neighbouring Chorlton, it ended up being located right next door to Solita Didsbury.
It looks tiny from the outside but is deceptively large once you get inside.
It's not fancy but very smartly decorated and has a lovely relaxed look and feel.
Despite being Christmas Eve the regular set lunch menu was still available. Surprisingly given it's ridiculous value at just £19 for three courses!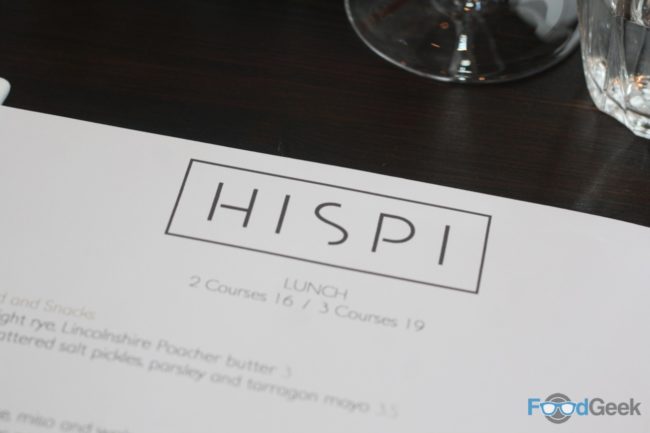 One of my favourite things about Hispi's sister restaurant Sticky Walnut is the bread, they do the best focaccia I've ever had. I was hoping to find it on the menu here and just a little bit disappointed when it wasn't.
Thankfully the Rye Sourdough was almost as good. The Lincolnshire Poacher butter was excellent too.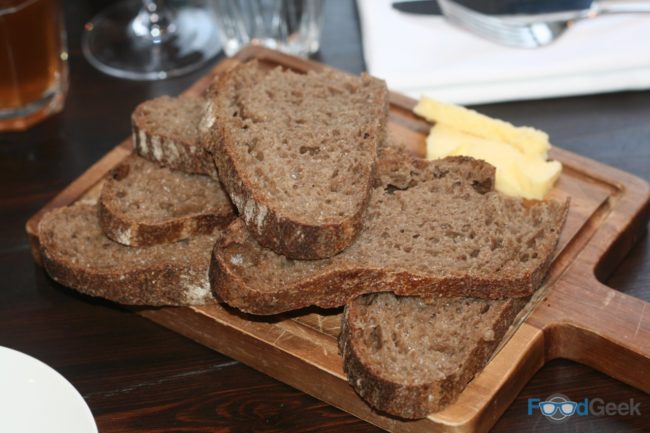 And anywhere that does deep fried pickles is good with me.
Not just pickled gherkins as is often the case, but a whole variety of pickled vegetables too. Despite not being a huge fan of tarragon the parsley and tarragon mayo on the side was perfect for dunking the light crisp battered pickles into.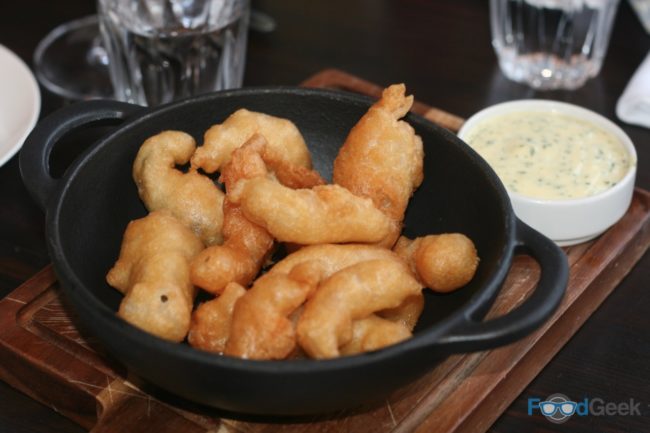 My starter of 'Spiced pork and pistachio terrine' was fantastic.
A perfect slab of rich and tasty pork meat with the crunch of pistachios and just a hint of festive spice. It was great with sweet orange jelly and crisp prune bread.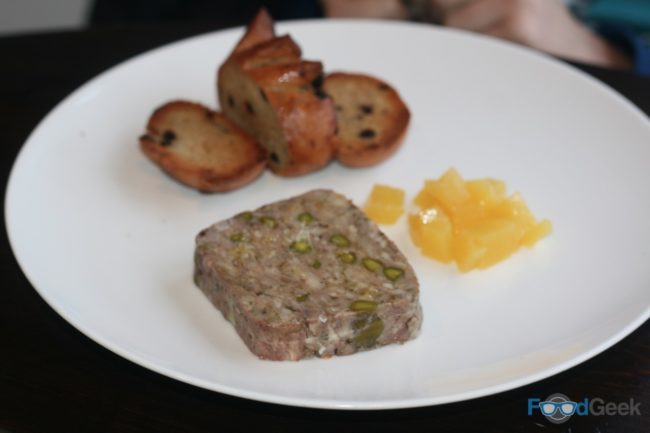 Other starters around the table went down well too.
Although we both felt the 'Mackerel' was a bit small, it was cooked exceptionally well – deeply charred skin with super moist flesh. And it's difficult to complain at the prices they're charging.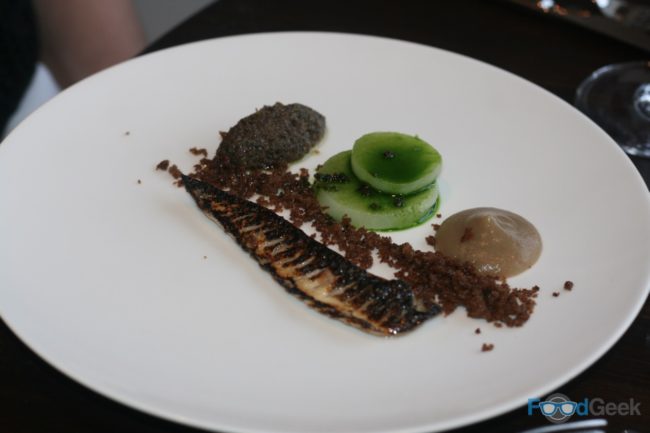 The 'Swede Cake' was another hit. An intriguing combination of layers of compressed root vegetable with umami rich miso and walnut pesto.
'Braised Featherblade' was the very definition of 'melt if your mouth' and could've easily been eaten with a spoon. Served with kale,  fabulous truffle and parmesan chips and a mushroom puree that despite looking like cement tasted great.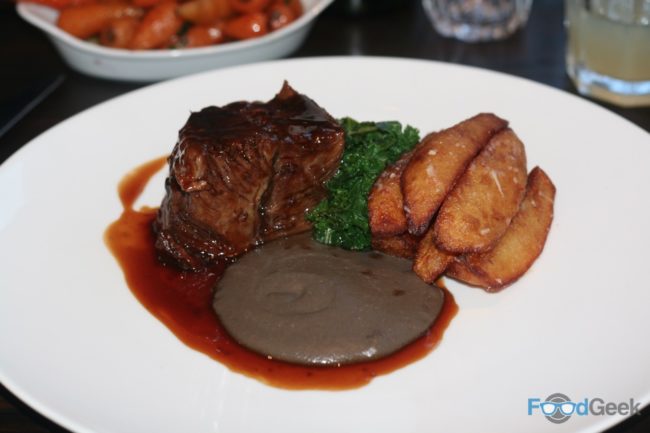 The drink selection at Hispi is also worth noting. Not just the well judged wine list but the very decent range of local beers that are available too.
We enjoyed a number of both but none more than this bottle of red with the featherblade.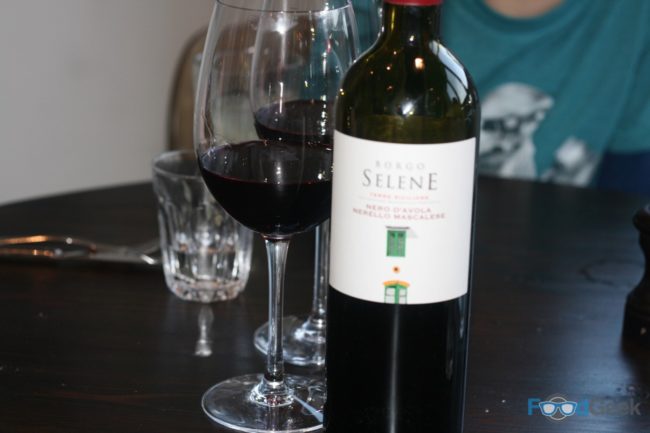 A couple of vegetarian main courses were also good but didn't quite hit the heights of that beef.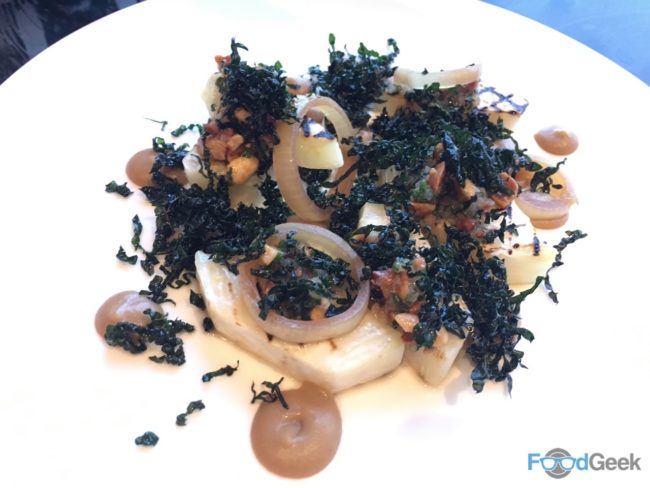 The roasted cauliflower and especially the butterbean mash was pretty special though.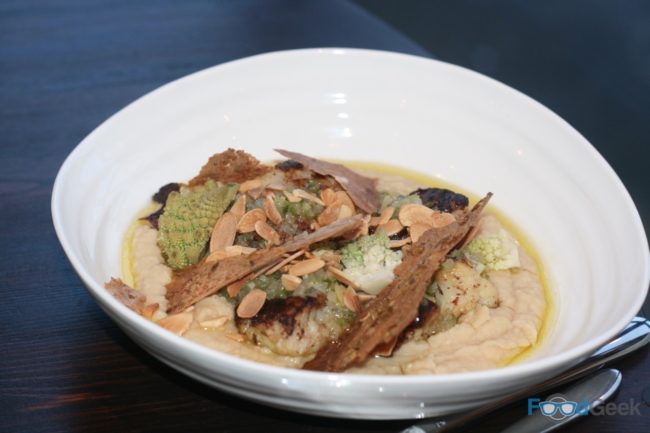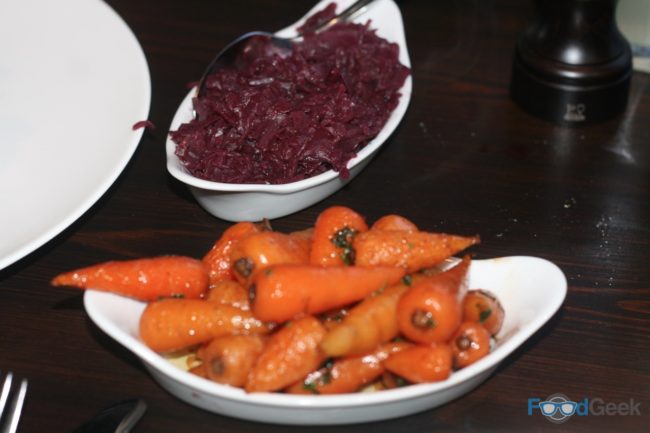 Dessert was one of the best Eccles Cakes I've ever eaten; the lightest, crispest pastry with a warm spiced raisin filling.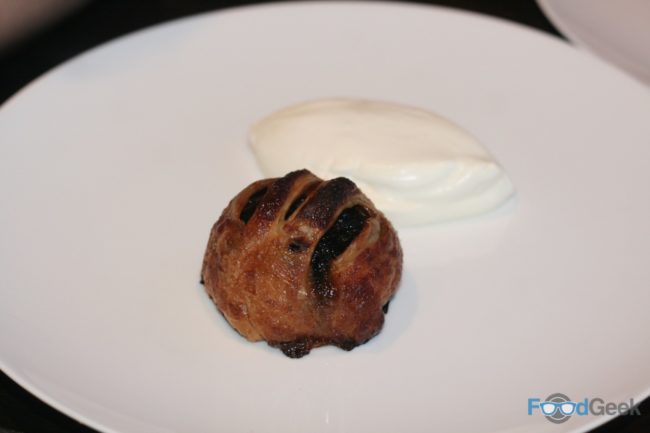 And an equally good 'Parkin', with a sweet butterscotch sauce and contrasting creme fraiche sorbet.
There was a Christmas Pudding too but that was so good it didn't even get chance to photographed.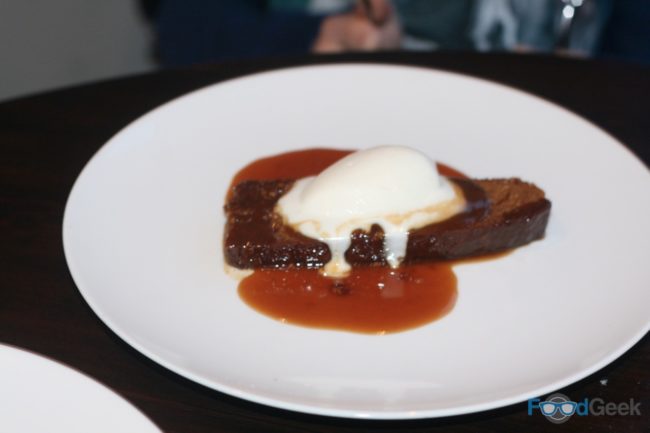 So Hispi was every bit as good as I expected. It was the perfect choice for Christmas Eve.
It's got pretty much everything you could ever want from a local bistro. It's not fancy but it's smart, the food is simple but top quality. The beer and wine lists are excellent, service was spot on. And the featherblade is simply amazing!
The value of the lunch menu is insane for food of that quality. I doubt there's anywhere else in Didsbury offering stuff of that quality for even £30, let alone £19. If I lived any closer I'd be there several times a month.
Date of visit: 24.12.2016