I'm a bit of a sucker for tradition, especially at Christmas. Only good ones though, usually involving food, not rubbish stuff like the John Lewis ad. After having the Solita Christmas burger for the past four years I definitely consider it one of them.
After deciding to eat at Solita the next job is picking which one. With four to choose from it's not always an easy task. I opted for the flagship Northern Quarter restaurant. Since there are better options for Christmas drinks before and after in the city centre.
We took our seats in the nicely decorated, super festive basement and got stuck in.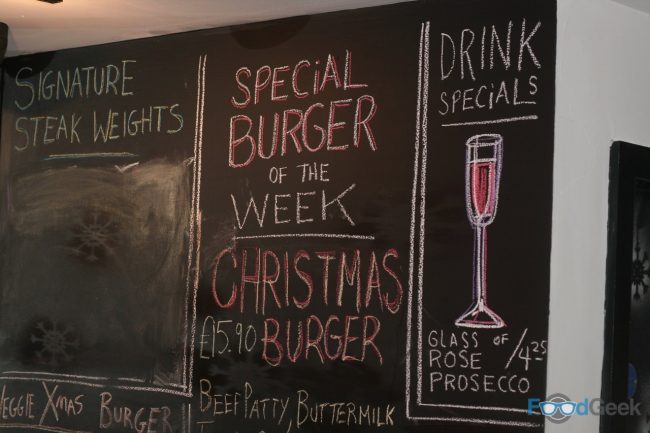 I knew the Christmas burger was a beast but there are too many great starters to ignore. No trip to Solita is complete without a portion of Cheeseburger Spring Rolls. For me, they've taken over from the Pulled Pork Sundae as Solita's signature dish.
I can never resist 'Deep Fried Pickles' and 'Fried Jalapeños' either.
The 'Bacon Wrapped Dough Balls' were perhaps a step too far. But what the hell, it was Christmas!
Oh, and one more! A relatively new starter but one I'll order on every visit from now on are the 'Avocado Dippers'. My favourite green fruit/vegetable coated in panko breadcrumbs and deep-fried.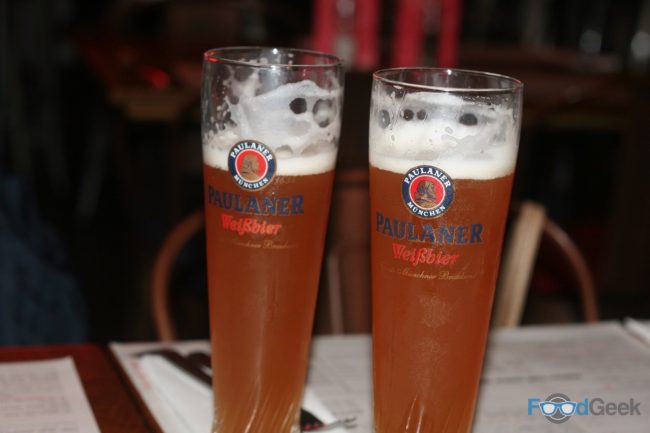 The Christmas Burger has got better each year and bigger too. Much bigger. This year was no exception. Well, it was definitely bigger. But actually fairly similar to last years, more of an evolution than a revolution.
The essentials remained. Buttermilk fried turkey, deep fried sprouts, turkey gravy, candied pig in blanket and a sweet port and cranberry sauce. The stuffing ball that came on a skewer last year is now sandwiched between the fried turkey and the gammon slice, adding extra flavour and height.
There's not much to say about it that hasn't already been said. The turkey is crispy on the outside, juicy inside. The rich turkey gravy held everything together and as ever, the amazing deep-fried sprouts are the best bit.
These are tried and tested ingredients, flavours that work. It's literally Christmas stuffed into a bun.
My only minor complaint is that the shot of Mars Bar Eggnog on the side has been replaced by a prawn cocktail shooter and sherry trifle shot. A nice idea in theory but they were pretty difficult to eat, impossible as 'shots'. Plus, I really loved that Mars Bar Eggnog.
Overall though, it's a fun burger and a nice festive tradition. I'll definitely be back for number six in 11 months or so.
And not only is eating the Christmas Burger good fun it's also spreading goodwill. 50p from every burger sold went to AgeUK which is a nice touch, especially at Christmas.
Date of visit: 19.12.2016
Follow @FoodGeekUK