I'd never claim to be a wine expert – in fact, i'm much more of a beer geek these days – but I have drunk plenty of fancy wines in some posh restaurants and always try to at least make an effort when buying wine. So when I was invited to the recent Tesco Wine Fair it seemed a great opportunity to learn more and try some wines I probably wouldn't usually.
The event was held at Manchester Central (formerly the G-Mex) on a bright and sunny Sunday afternoon.
After collecting a guide and a glass from the foyer we made our way into the main room which can only described as a winos heaven! Stands as far as the eye can see with winemakers and suppliers offering free samples.
Wandering between the stalls I sampled a decent selection of wines. There were some real highlights…
And one lowlight….
And there was even a champagne bar!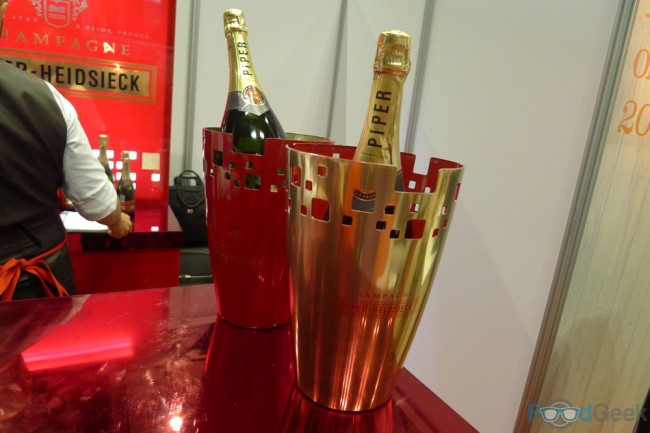 It wasn't just about tasting either; several events were held throughout the day including a wine clinic, various workshops and wine walks.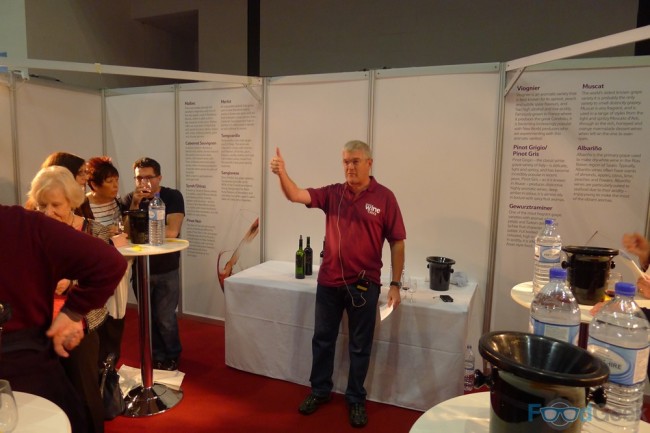 But for me the highlight was the 'Sensation Pods', private booths each containing two different types of wine made from the same grape variety along with a number of the flavours and aromas found in them. It was fun trying to identify the individual flavours and I even discovered one of my favourite wines of the day in there.
I had a great time at Tesco Wine Fair, I left after a fun couple of enjoyable hours happy and a little tipsy, but more importantly with a list of new wines to look out for and even a sherry which i've never actually bought before!
Date of visit: 05.10.2014
Disclaimer: I was invited to cover the event by Tesco and didn't pay for my ticket. However all wine samples were also available to the public after entry.  
Follow @FoodGeekUK