I'm certainly not a dieter but I do enjoy finding fun and interesting ways of cutting calories whilst still making great tasting food. These gorgeous chocolate puddings are the perfect example. They're rich, chocolatey & creamy but don't contain any cream, butter, sugar or even chocolate!
The avocado is the secret ingredient, when blended with the other ingredients it adds a rich, creaminess and gives a perfect chocolate pudding consistency. There's a slight hint of the avocado flavour in the background but it's not obvious and many people wouldn't notice at all. My kids love this recipe more than a seriously high calorie version containing loads of full fat milk, cream, sugar, egg yolks & chocolate.
Oh, and did I mention that it's super easy to make too! Give it a try.
Serves 4
Ingredients:
2 ripe avocados
40g cocoa powder
85g runny honey
125ml milk
2 tsp vanilla extract
Method:
1. Peel, destone and roughly chop avocados.
2. Add to a blender with 45g cocoa powder, 85g runny honey, 125ml milk and 2 tsp vanilla extract.
3. Blend until smooth, depending on the size and consistency of your avocados you may have to add a splash more milk to loosen.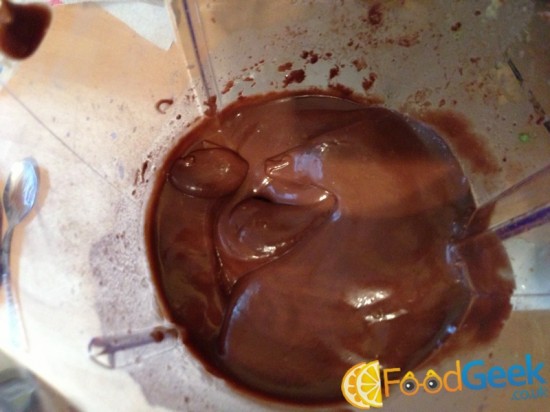 4. Pour into ramekins and pop in the fridge for a couple of hours.
5. That's it! Really! They're great served topped with fresh mango or strawberries.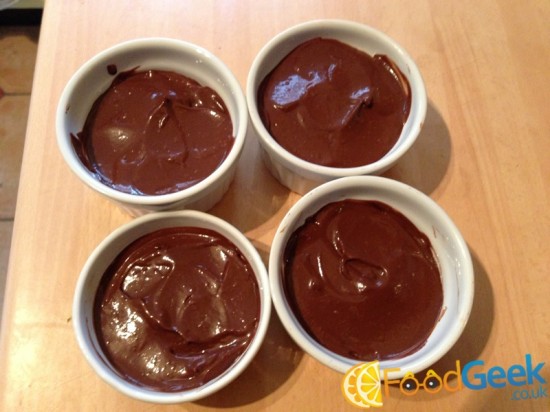 Follow @FoodGeekUK