Driving back to our apartment after a day of swimming, crazy golf and feeding Llamas at the rather odd Krazy World Zoo in Algoz, we stumbled upon Restaurante Sobretempero. It's easy to miss though, as from the outside it looks more like a convenience store than a restaurant. But I'm glad we found it, as it turned out to be one of the most enjoyable meals of our trip.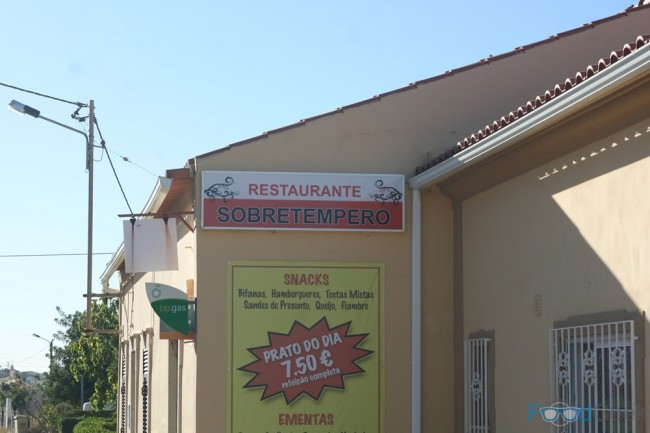 There's a fantastic value 'Menu Of The Day' but the main menu was also very reasonable, so we chose to eat from that. Starting with a couple of huge and very impressive hanging kebabs. Both were really good; simple ingredients that work well together and cooked perfectly. The bacon on the the 'Chicken, Bacon & Pineapple Kebab' was particularly delicious.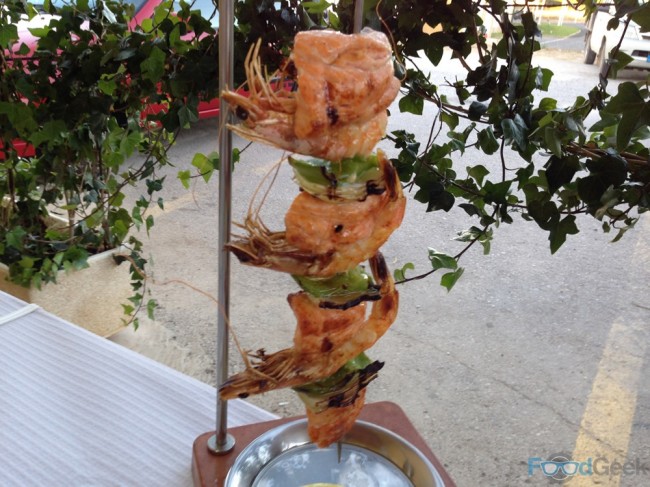 The steak from my main course of 'Brazilian Steak' was good but the best bit was the black beans on the side. They were one of the best things I've ever eaten in Portugal! Spicy, rich and comforting and a perfect accompaniment to the steak.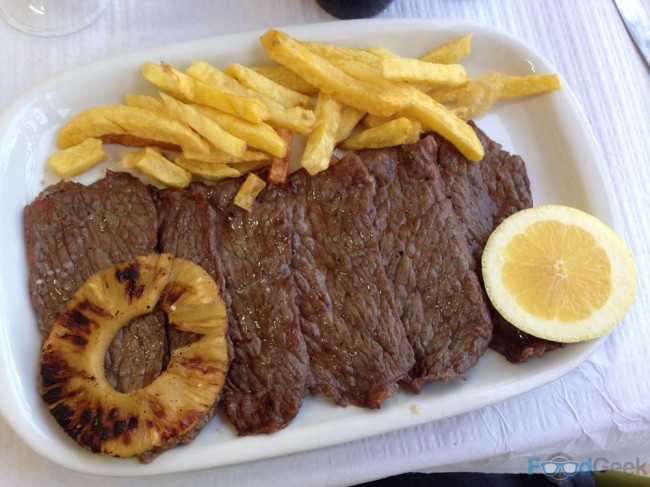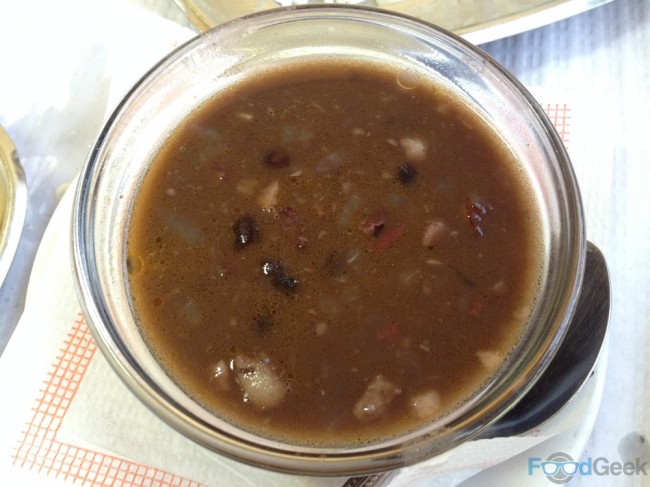 Mrs FG's 'House Style' Salmon was a huge salmon steak in a creamy sauce topped with a couple of large prawns. Sitting on a bed of thinly sliced potatoes it was a filling dish but very tasty.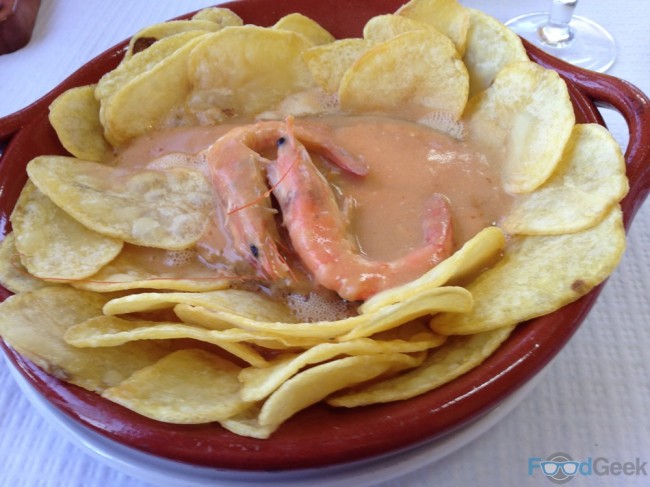 The 'Tomato Salad' was simple yet fresh and delicious; containing just tomato and onion sprinkled with oregano and dressed in olive oil and lemon.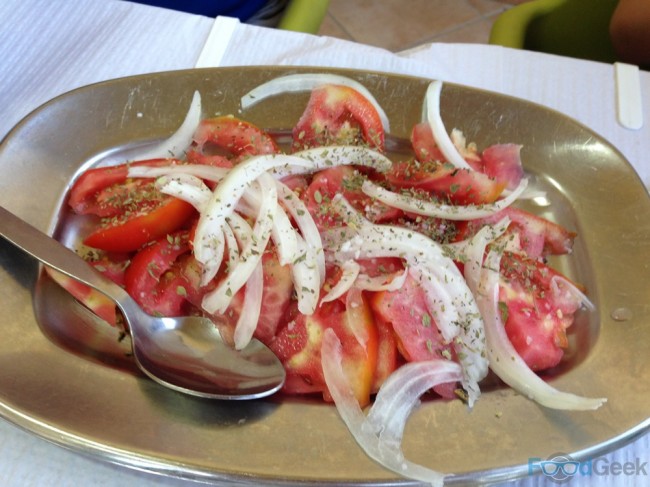 We were pretty full by this point but I can't resist ordering Crème Caramel when I see it on a menu. This wasn't the best I've had but was perfectly enjoyable.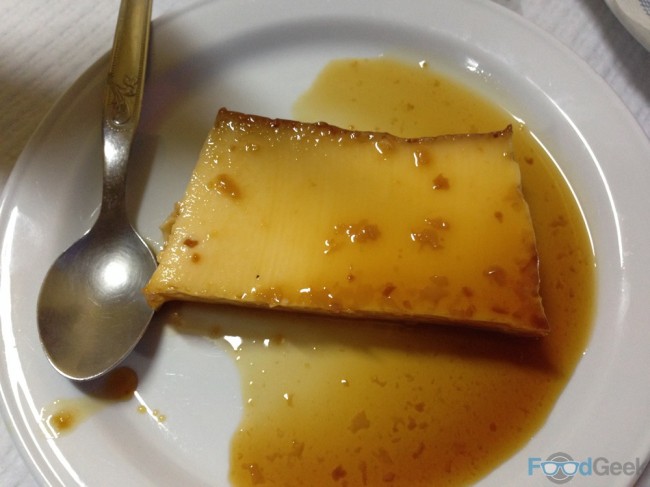 'Arroz Doce' is a traditional Portuguese rice based dessert, similar to our rice pudding. Quite sweet, served cold and topped with plenty of cinnamon it was a perfect end to a lovely meal.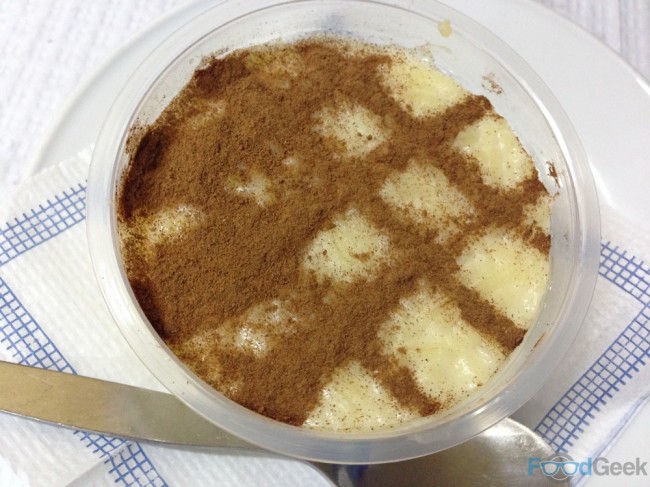 I really enjoyed Sobretempero; it's good, simple Portuguese food cooked well. I was even happier to receive the bill as it's such ridiculously good value.
Service was a little slow but that doesn't matter when you're sat out in the sun and it was very friendly. There appeared to be only two members of staff; I found out later that they're the owners. The charming Luis runs the front of house by himself while his wife Celia does all of the cooking. Knowing that makes the whole experience even more impressive.
Date of visit: 29.08.2014