I love beer and BrewDog is one of my favourite places to drink it. I'm quite partial to street food too, so when I heard they were to hold regular 'Kitchen Takeovers' where they invite independent street food vendors into their kitchen for the day I was naturally excited. Even more so when I found out the first event was to feature friends, fellow bloggers and Columbian street food extraordinaires Arepa!Arepa!Arepa. I couldn't think of anything better to eat whilst drinking lovely BrewDog beers.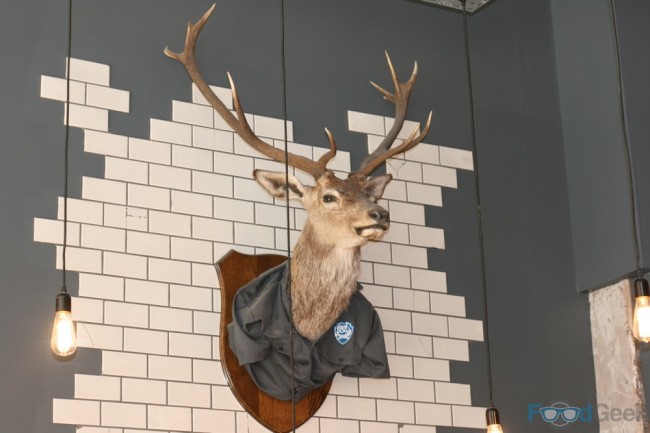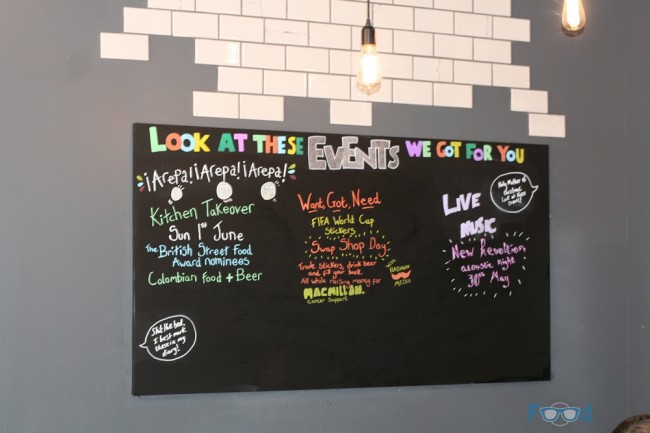 Their special menu for day consisted of three varieties of arepa – a traditional Colombian flatbread – stuffed with various delightful fillings.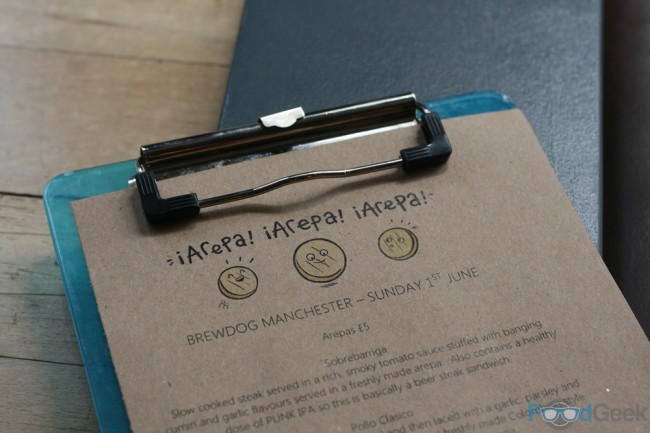 Starting with the 'Sobrebarriga' which was packed with steak that had been slow cooked in a smoky tomato and garlic sauce made with BrewDog's very own Punk IPA, which just so happens to be one of my all time favourite beers. To call it a generous amount of meat would be an understatement, I was full before I even got to the arepa! It was hugely enjoyable though, the meat full of flavour from the sauce and so tender and juicy from the slow cooking.
I enjoyed the 'Pollo Clasico' too, although I found the roast chicken ever so slightly dry, it was compensated for by a garlic and lemon butter, lime salsa and a lovely chunky guacamole. Plus the various hot sauces I doused it with.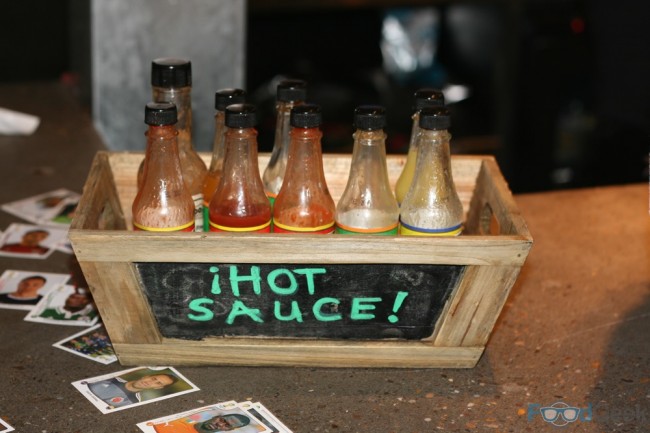 My favourite was the 'Frijoles y Queso', gorgeous slow cooked black beans with garlic, tomatoes, coriander and feta. Despite being quite full I loved every single mouthful, the combination of soft black beans and salty feta is just brilliant. I liked it so much I even recreated this as the Columbian dish for my recent World Cup Challenge.
The side dish 'Platano y Queso' was described as their version of a nacho bowl. Griddled sweet plantains chopped up and topped with melted cheese and either guacamole or a sweet guava jam. I got two portions to try both toppings and much preferred them with guac, as the guava jam was too sweet for my taste, it was much improved by a good squeeze of lime though.
Dessert really wasn't necessary but it would've been rude not to. I'd had the 'Picarones', or Peruvian style pumpkin doughnuts before at Levy Christmas Market and liked them then but they were even better this time, perhaps due to the spiced syrup made with BrewDog's Cocoa Psycho stout.
Service was a little slow but considering they were working in a completely new kitchen for the first time and it was fairly busy it's understandable. I'd rather wait for food of this quality than have it rushed out and be sub-standard. There are far worse places to hang around whilst waiting for food anyway.
So as expected arepas proved a great match for beer and the kitchen takeovers are a brilliant idea. I missed the latest event which saw Dirty Dogs taking over the kitchen with their fancy hot dogs but I hope to make the next one in August when The Hip Hop Chip Shop are bringing their inventive fish & chips!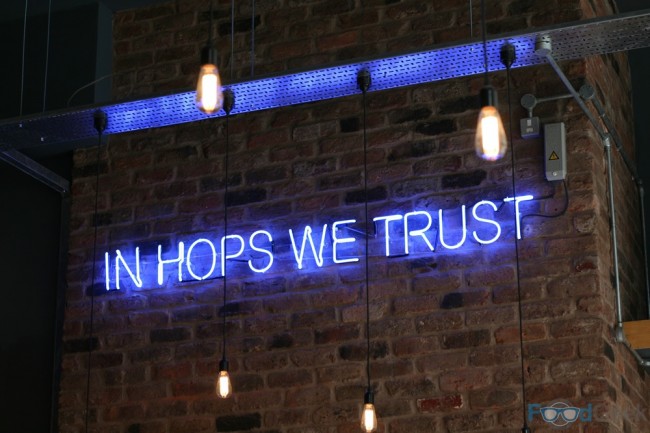 Date of visit: 01.06.2014
Follow @FoodGeekUK