I wouldn't usually write about somewhere after eating just one dish but I'm making an exception here since it was so damn good.
The dish in question was a stunning 'cote de boeuf' at Côte Brasserie in Manchester.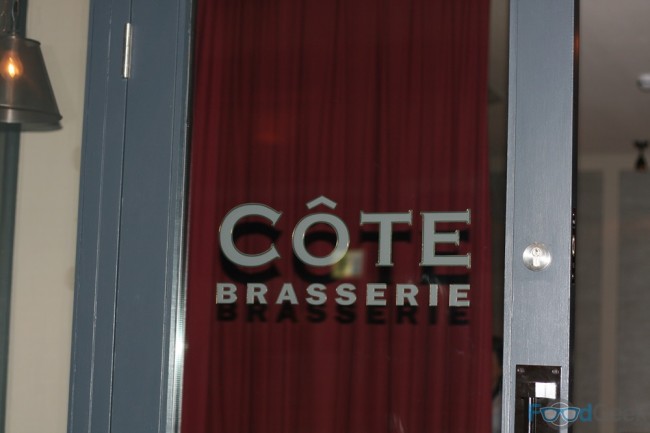 It was very much a spontaneous visit; late on a Monday night after attending a 'Meet The Brewer' event at Cane & Grain (review coming soon) and drinking a stupid amount of beer. Meat was required, kebabs are always an option of course but somehow we decided it'd be nice to go for steak, and not just any steak, it had to be a cote de boeuf.
We knew Côte Brasserie did them and we weren't too far away. The only problem was they were closing in 40 minutes and I had a train to catch in 45. Generally (when sober) I wouldn't even have attempted it but for some reason it seemed like a good idea at the time so in we rushed.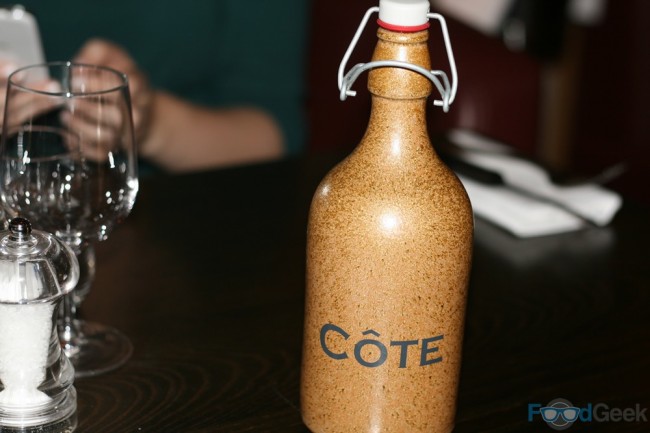 I can't tell you too much about the place i'm afraid, other than it's s chain of brasserie's inspired by the bistros of Paris. Inside is nicely furnished and the staff were lovely, very attentive despite the fact they probably just wanted to go home. There's a good wine list with a number of reasonably priced bottles at around £20, including our La Garenne Syrah.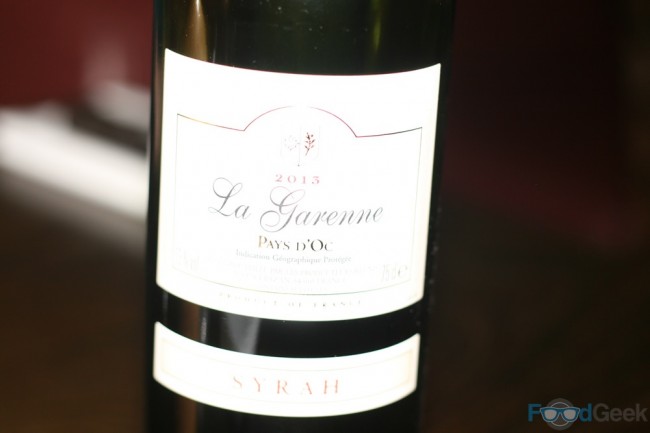 The steak itself arrived in well under 15 minutes and was just stunning. Exceptional quality, perfectly cooked to a beautiful, pink rare and extremely well seasoned. Served with frites, a caper & onion salad and a rather good béarnaise, it was a joy. It certainly beat a dodgy kebab, 'fast food' just doesn't get any better.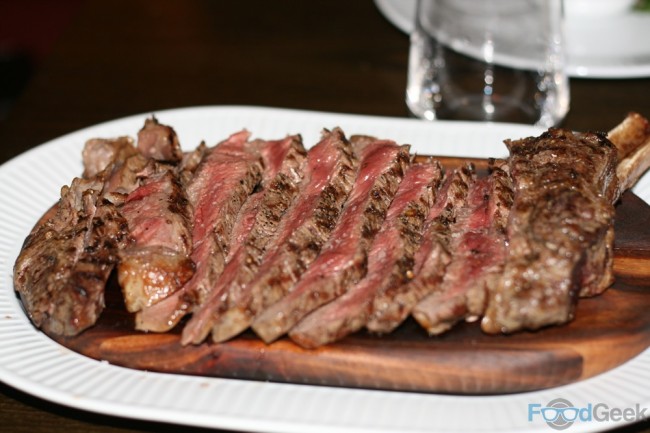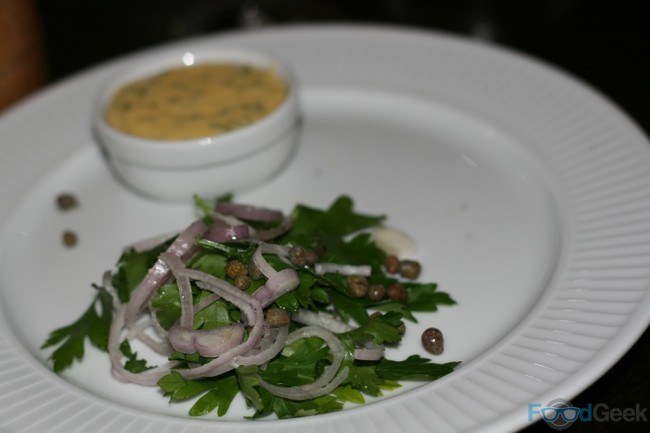 I was so impressed with Côte, not just the standard of the meat which was excellent but also with the staff and whole feel of the place, it just didn't feel like a chain at all. The menu actually looks great and seems good value too, i'm definitely going to return for a proper meal and sample some more of it.
Date of visit: 11.08.2014
Follow @FoodGeekUK