Last month I was lucky enough to attend the 'Judging & Trade Day' of the International Cheese Awards in Nantwich.
Held in a giant tent in Cheshire – the largest cheese marquee in the world apparently! – some 4,443 cheeses from 26 countries were judged by a group of experts.
While they got on with the judging I did a little tasting of my own, not quite managing all 4,443 but making a valiant effort.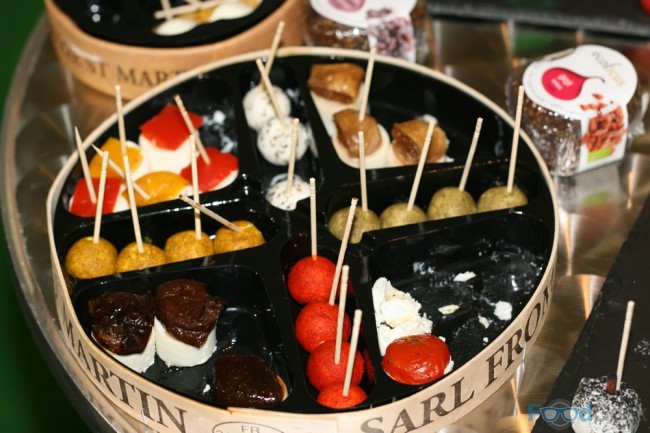 There was quite literally cheese as far as the eye could see with displays and samples available from major supermarkets to small independent farmers and suppliers. Cheese in all shapes, sizes and varieties; cows, goats, sheeps, soft, hard, young, mature, smoked, aged, flavoured and ummm bear shaped!
I intended to make a 'Top 5' of the cheeses I tasted but there were so many it proved impossible, i'd be a useless judge I know. A few of the most memorable included:
Godminster Oak Smoked Vintage Organic Cheddar – it was so refreshing to taste a cheese that is genuinely smoked and not made with ridiculous 'smoke' flavouring like many.
Weydeland Villa Wasabi – I'm not generally a fan of flavoured cheeses but I am fond of wasabi and i've never seen wasabi flavoured cheese ever before. It's unusual but works really well and the balance of wasabi flavour is just perfect.
Orsom Blue – Smooth, creamy and mellow yet packed with flavour.
Then it was time for lunch, held in the huge hospitality pavilion; 1,100 of us were impressively and efficiently fed in a little under an hour!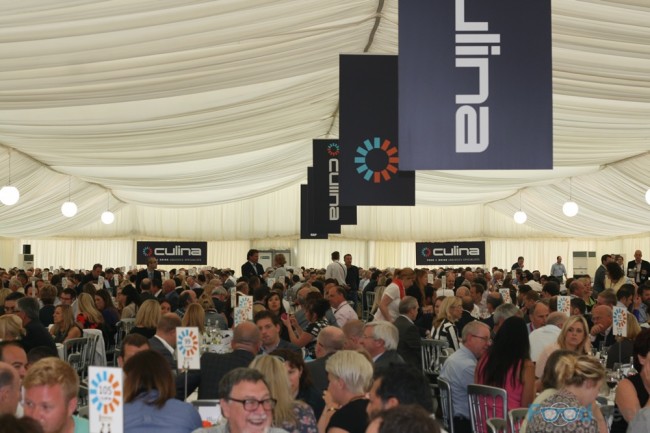 After a lovely lunch, which naturally ended with a fabulous cheese board it was down to the serious business of witnessing new members of the Guilde Internationale des Fromagers or International Cheese Guild.
Finally, after judging had been completed and votes counted it was time for the awards themselves.
The Supreme Champion of the International Cheese Awards 2014 was announced as Colston Bassett Dairy for their Whole Blue Stilton. For the full list of results see http://www.internationalcheeseawards.co.uk/.
I had a brilliant time at the awards, it's a very well run event and so much fun, a must for cheese lovers. I hope I'm able to return next year though I may not eat for a week before it next time.
Date of visit: 29.07.2014
Follow @FoodGeekUK