I had no intention of eating at the Davenport Arms in Woodford when I arrived, in fact, 15 minutes earlier I had no idea it even existed. It was a beautiful midsummer day in July, most of which I'd spent wandering around nearby Woodford Garden Centre before stuffing my face on fine produce purchased there during a picnic at Woodford Recreation Ground.
Fancying a decent beer – in a beer garden, naturally – but not knowing the area I asked Twitter and was immediately pointed in the direction of the Davenport Arms, just a couple of minutes up the road.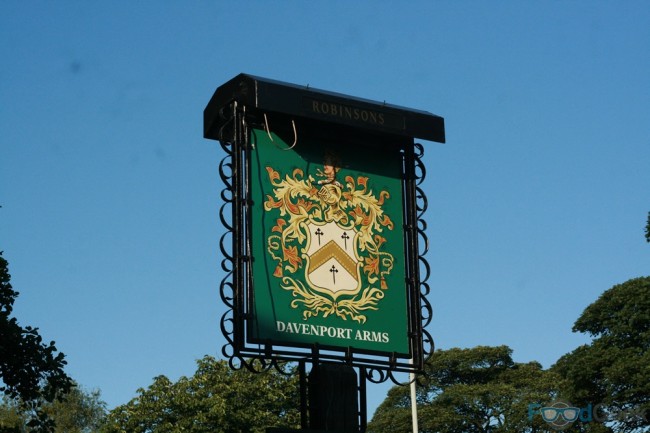 The Davenport Arms is what I'd describe as a traditional local pub, this despite the fact that they're one of around 350 pubs owned and run by Robinsons Brewery. Think beautiful 18th century building, log fires (not lit in July, obviously), menus chalked on blackboards and a selection of cask ales.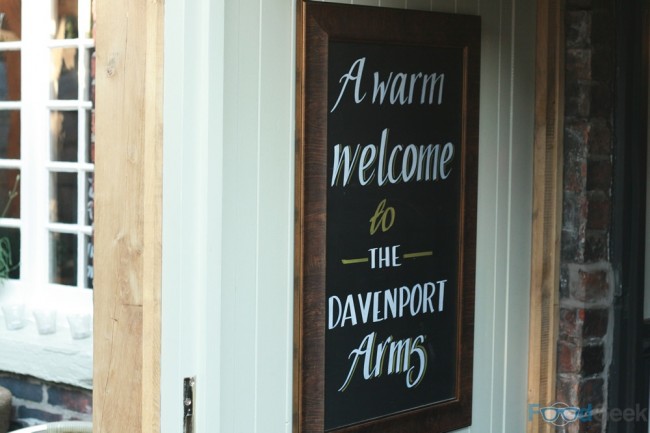 But most importantly, a stunning south facing beer garden!
A quick drink turned into a few drinks and despite being full of cheese and meat from our picnic not that long ago the food being served to other tables looked more and more appetising. My attention was particularly drawn towards a baked Camembert. On my next trip to the bar I investigated and found that they serve 'Grazing Boards' with dishes priced at around £5/£6 each.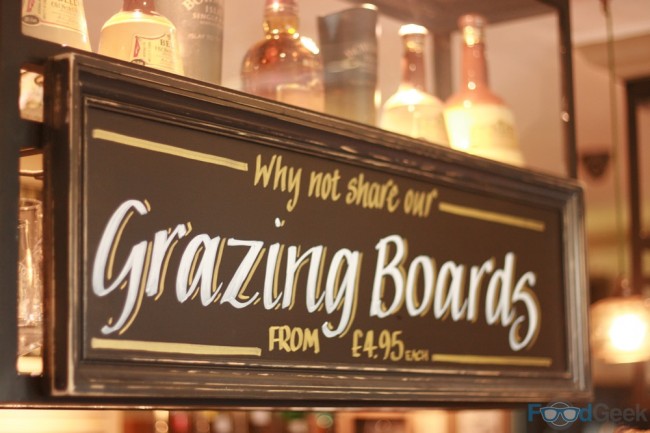 I'd love to tell you I only ordered the Camembert but somehow ended up with a couple of boards full of food after taking them up on the very good value 5 dishes for £20 offer.
The 'Baked Camembert' was good but somebody should tell them it helps to score the top of the rind before cooking it.
Other dishes included a decent Caesar salad with generous chunks of chicken and smoked bacon, warm pitta bread with red pesto hummus and olive tapenade, salami, olives, bread with oil and balsamic and 'Parma ham wrapped asparagus' with a lovely mustard mayo.
Some of the food wasn't of the absolute highest quality perhaps, but I had no major complaints and it was a lot of food for £20, so certainly very good value. It's definitely a step up from the usual bar food served in pubs, particularly when eaten outside on hot summer days.
It was a very enjoyable couple of hours at the Davenport Arms, I'm sure i'll return someday, I just hope the weather is as good!
Date of visit: 23.07.2014
Follow @FoodGeekUK