The more popular this blog has become the more emails I receive from PR agencies. Often they want me to sell my soul for an egg cup or a packet of biscuits. Sometimes they're invites to places I wouldn't dream of going, sometimes they're invites to nice events and sometimes they're just news.
I hardly ever do anything with the 'just news' ones but today something very interesting popped into my inbox that I'm more than happy to share.
Regular readers will know that I'm a huge fan of Mughli in Rusholme, it's easily in my top five places to eat in Manchester and considering a couple of the others are fancy, expensive places it's probably #1 taking cost and value into account. If you follow them on Twitter you've probably seen cryptic tweets over the last few days leading up to this one earlier today…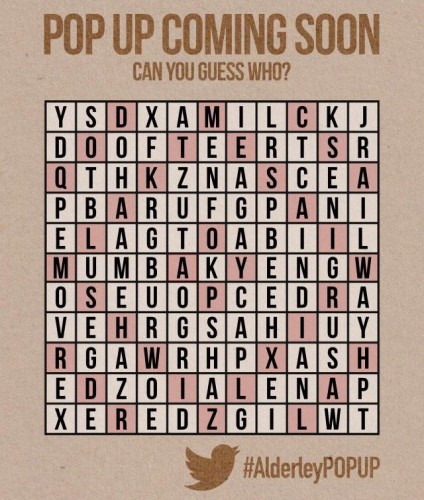 Then as if by magic an interesting and genuinely exciting email drops into my inbox confirming the news with further details which i'll summarise for your convenience!
The pop-up restaurant by Mughli will be named The Railway Cafe
The location is Alderley Edge, near the village train station
The Railway Cafe is due to open in the first week of December and will run for 10 weeks
Esteemed local chef David Gale has been named Exectuive Chef (previously Executive Chef of Hilton Deansgate, most recently seen at The Lawn Club in Spinningfields)
The pop-up will also feature a specialist gin bar headed by award winning bartender Craig Harper of Fever Tree Tonics as well as the 'World's Best Gin Bartender', Jamie Jones
Cocktails, imported Indian soft-drinks and local craft beers will also be available
No details on the menu yet but if it's anything like their Rusholme restaurant or first popup event at Friday Food Fight it's sure to be amazing and well worth a visit, particularly for those of you in Cheshire and South Manchester.
If you've not been to Mughli or have never even heard of them (welcome back from the moon) see what you've been missing here.
Follow @FoodGeekUK