As a food blogger, my inbox is regularly flooded with invitations to review a whole host of products. Most of which I wouldn't dream of ever using, let alone reviewing. But one recently caught my attention.
I was contacted by Williamson Tea who asked if I'd like to sample their new 'Purple Matcha' tea.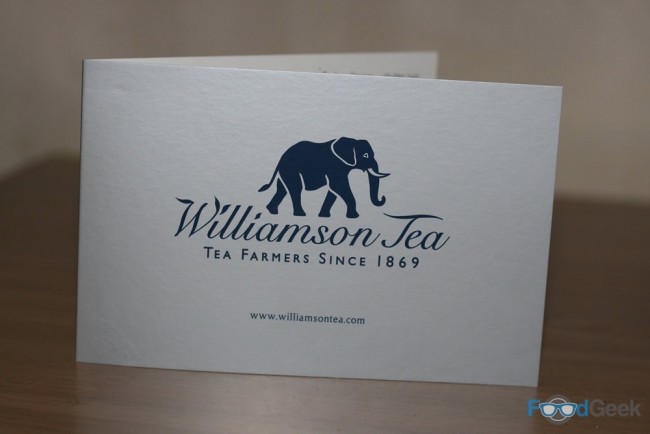 I've been drinking green tea for many years. I can't say I genuinely enjoy it (I'm more of a coffee person) but I have got used to it and accept its many health benefits (antioxidants, metabolism boosting, immune system, skin care etc.. ) .
A couple of years ago I progressed to matcha tea. I definitely won't claim to enjoy that, in fact, I don't like it much at all. But again, I'm sold on the health benefits and only take a small shot each day.
This new Purple Matcha promises a 'smoother and subtler taste with hints of caramel and a distinctive 'nutty' character' which sounds ideal for somebody like me who doesn't particularly like the taste of matcha.
It arrived in a fancy oriental themed Elephant caddy with a bamboo whisk.
I must admit I was slightly disappointed to open the tin and find a dusty brown coloured powder rather than the vivid purple I'd imagined.
So of course, the tea isn't actually purple either. More of a muddy brown colour.
It's also very strong. MUCH stronger than the matcha teas I've used before. This is a good thing, when you know, as you can make the tea go further. But the first shot I made was borderline undrinkable.
The next was more successful, however. I halved the amount of powder I normally use, effectively doubling the time it'll last me!
Now I get the smoother flavours promised, although I wouldn't call it subtle. I get the nuttiness and also big floral vibes. I'm not sure whether I prefer it to regular green matcha but it's certainly very different and an interesting alternative.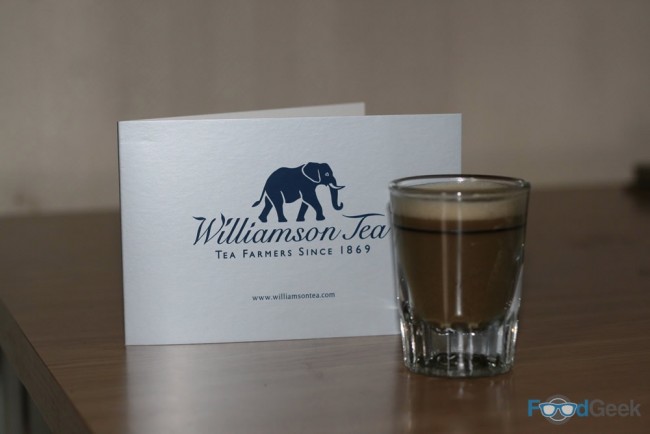 Purple Matcha is available from Harvey Nichols and williamsontea.com. I received this sample for review purposes.
Follow @FoodGeekUK