Summer is my absolute favourite season. Mainly because I love the sun; eating and drinking outdoors just makes me happy and everywhere looks and feels better in sunshine.
I can't help getting grumpy when the days start getting colder and going dark earlier. The only thing stopping me coming down with a dose of S.A.D before January is autumn and winter food, game in particular.
So when I was invited to sample the new 'Winter Game Menu' at Ibérica in Spinningfields recently I jumped at the chance to relieve some of the winter misery with food.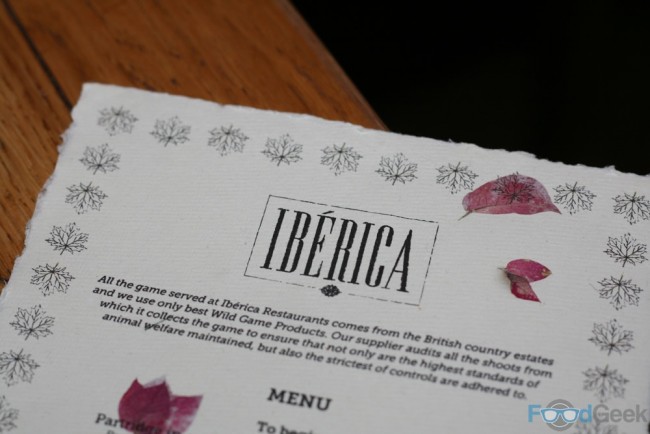 We were introduced to chef César García, who talked passionately about his love of game and also the relationships that Ibérica has formed with their suppliers, to understand the entire farming process, maintain high welfare standards and ensure that their produce is sustainable.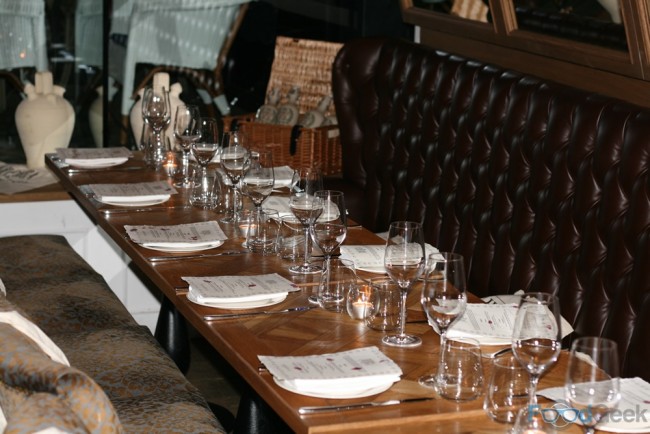 The first course arrived quickly afterwards; 'Partridge Escabeche'.
A rustic dish at heart, apparently based on chef César's grandmother's recipe but elevated in typical Ibérica style.
Beautifully soft partridge had been slowly poached in a vinegary stock with sage, bay leaves and chilli before being left to rest in the liquid. It's then reheated with giant beans from the Avila region.
Each course was paired with a locally sourced Spanish wine.
The first, a well balanced, medium bodied red with an oaky, berry flavour was excellent with the partridge.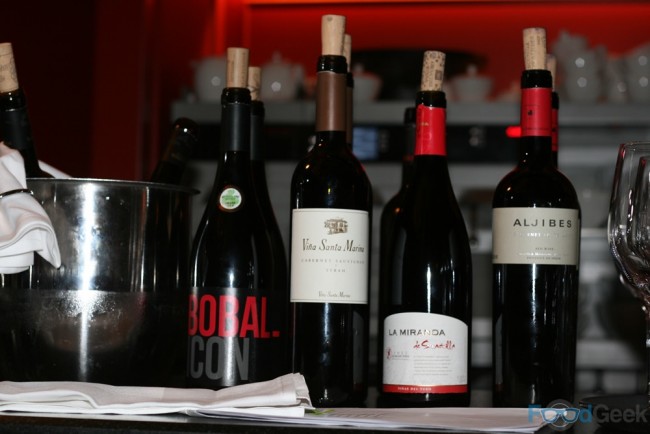 Another rustic, bean-based stew followed.
This time a traditional dish from the mountains of Asturias in northern Spain. The delicate fabada beans were excellent, like large fluffy butter beans, they were joined by meaty, slow-cooked hare.
Since I really enjoyed the 'Partridge Pie' I'll overlook the fact that it clearly isn't a pie.
The chef announced it as an "upside down pie" but I'm not having that either.
It was however very tasty. Essentially a mound of buttery smooth mashed potatoes filled with a wonderfully rich partridge ragu and topped with an intense meaty gravy.
Breaking into the 'pie' revealed a perfectly runny egg yolk inside which added a silky smooth richness to the sauce. A delicious and very clever dish, despite the name.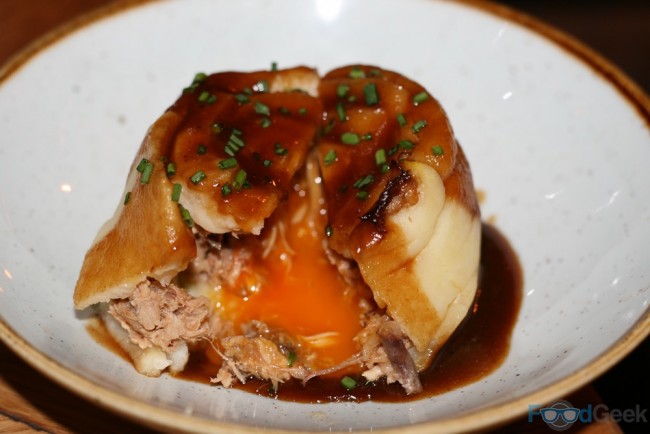 'Mallard Duck Breast' was a variety of vivid red colours.
From the perfectly cooked pink duck to the bright roasted and pickled beetroot.
I loved the combinations of sweet and pickled beetroots while boletus mushrooms added an earthy, savoury contrast.
Spanish restaurants just love meatballs and Ibérica is no exception. But they have turned the hearty dish into something really special.
The venison meatballs themselves were great, made from a mix of flavoursome, gamey fallow deer and Ibérico fat.
For me, it was the addition of a sharp apple puree that made the dish, it cut through the richness and fattiness of the meat wonderfully.
More venison followed; this time pan fried 'Deer Loin'.
The meat was amazingly tender, too rare for some around the table but perfect for me.
It was served with roast garlic and honey aioli and finished with toasted pine nuts, which added a welcome crunch.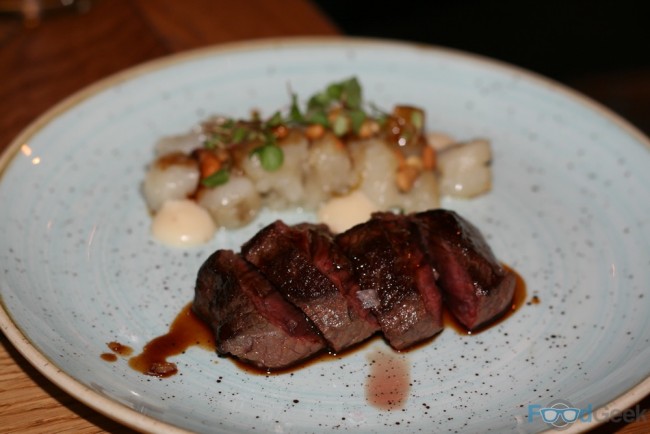 We ended with a couple of desserts. First, 'Chestnut Crème Caramel'.
I loved the autumnal version of the Spanish classic, it didn't really need the coffee soil and chocolate ice cream on the side but they worked well together.
Better still was the 'Spanish Rice Pudding', without doubt, the best rice pudding I've ever eaten.
I guess it has to be to serve such a humble dish at a restaurant of this standard.
Apparently it takes over 90minutes to make and one person is responsible for stirring it constantly the entire time. It definitely works as the end result is thick, rich and utterly smooth. The caramelised sugar on top is an excellent addition that I'll be stealing inspired by in future.
It's hard not to be impressed by Ibérica. Chef Cesar has a distinctive style and way of elevating rustic food from his homeland to a standard fitting of the glitzy, Spinningfields location.
Everything looked and tasted great. But even more impressive is his commitment to using seasonal produce and working with suppliers to ensure that they're of the best quality.
I'm already looking forward to seeing what he comes up with in Spring.
Date of visit: 09.12.2015
Disclaimer: This was an invite only preview event. 
Follow @FoodGeekUK